Limit six per purchase.
Whatever could go wrong?
Everything as it turned out on this night back in '74.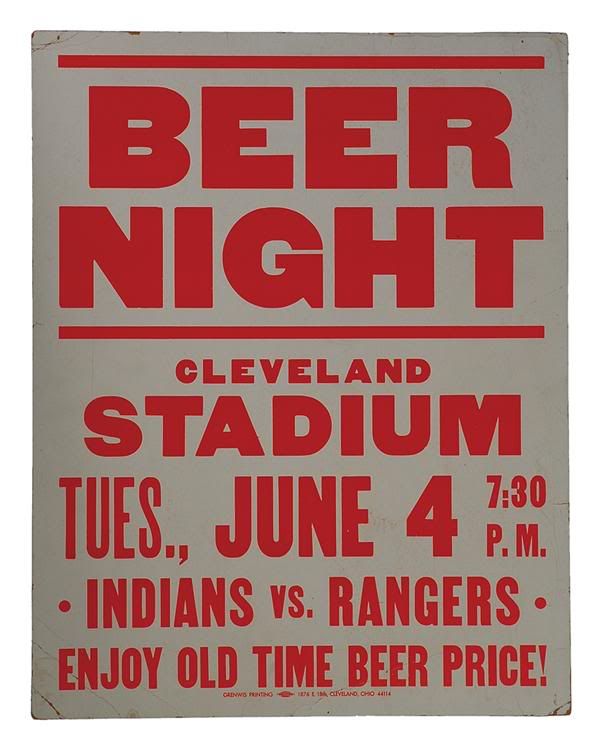 Cleveland Stadium the place for the Indians versus the Texas Rangers.
It was a riot.
A real riot.
An example of a fan who may have crossed some sort of line was the late Tim Russert who said that he went to the game with two bucks in his pocket and left with no money.
You do the math.
WFDS