You may have read that our beloved Prime Minister, Stephen Harper, is shuffling the chairs in his cabinet.
The Huffington Post
says that Pierre Poilievre is expected to become Honourable sometime this weak, oh, Freudian slip, week.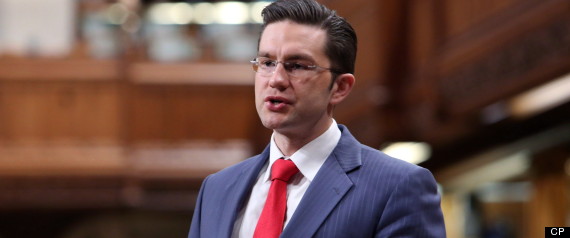 The MP for Barrhaven, a south western burb of your capital, is well known for being a rabid partisan. His addition to the cabinet is a reward for being such. "University of Ottawa political scientist Robert Asselin...told HuffPost...

Poilievre's promotion, however, was the worst thing that could happen." Not holding back Mr. Asselin, an

adviser

to Justin Trudeau, went on to say that "...

unfortunately if they send someone like Poilievre and they reward an attack dog and someone who spins and has no views of his own, I think it just re-enforces the spokesperson paradigm that being a minister you don't take decisions, you just go on TV and say whatever PMO (Prime Minister's Office) tells you to say."
WFDS