He's doing what every other Canuck is doing this time of year.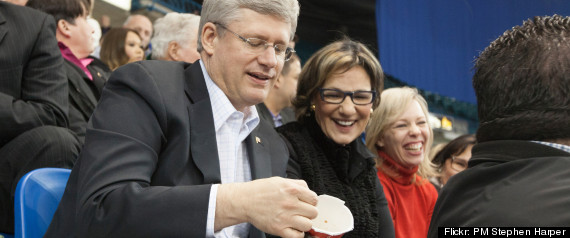 Huffington Post Canada just ran the pic and the story that our beloved Prime Minister is following a sacred Canadian ritual: "

A

photo of the Timmies moment was posted to Harper's Twitter account

after he attended a Saskatoon Blades game with Saskatoon-Blackstrap MP Lynne Yelich. The post quickly racked up more than 200 retweets and plenty of positive reaction from Canadians."
WFDS