Note to Peter Penashue: In retrospect dya think that resigning was a good idea?
Something to think about when the results start pouring in and you get crushed by Yvonne Jones of Le Parti Justin Trudeau.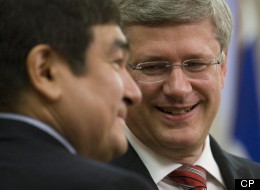 Seriously, if you had just done what Dean Del Mastro is doing and hung on no matter how allegedly crooked you are you would have made, earned, whatever, another half million or so.
WFDS